Keeley Electronics presents limited editions of its Psi fuzz and Abbey Chamber Verb effect pedals.
Both pedals are offered as special limited editions.
The Psi is a hybrid op-amp+germanium transistor fuzz. Only 20 of such "white, gold and silver" models are available. Price is $149 each.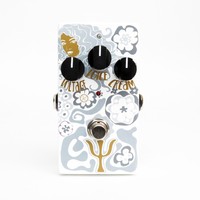 Defined as a soft vintage reverb with British echo chamber tones, the Abbey Chamber Verb is a vintage reverb aimed at recreating the kind of reverb sounds out à Abbey Road. Only 10 are available in chrome finish for $149 each.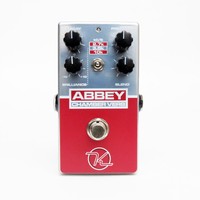 More details available at https://robertkeeley.com/