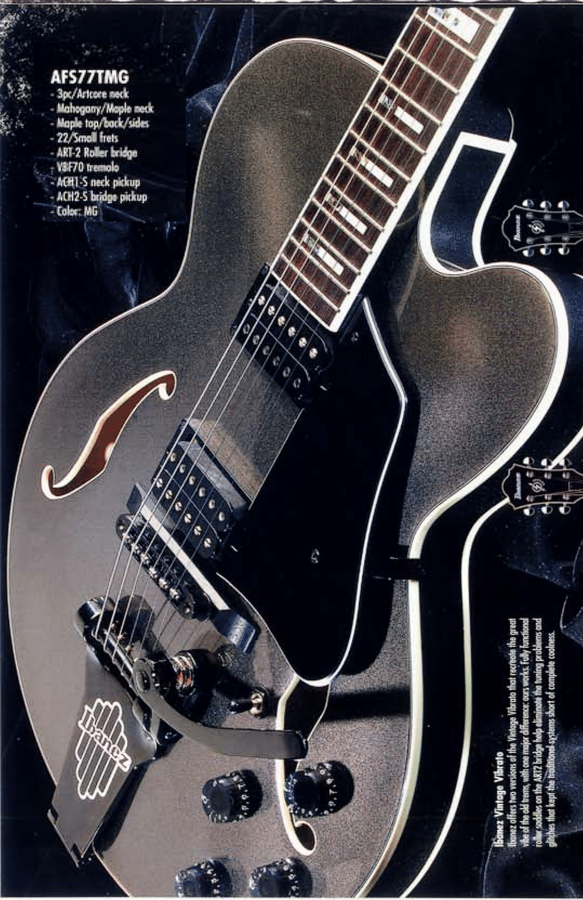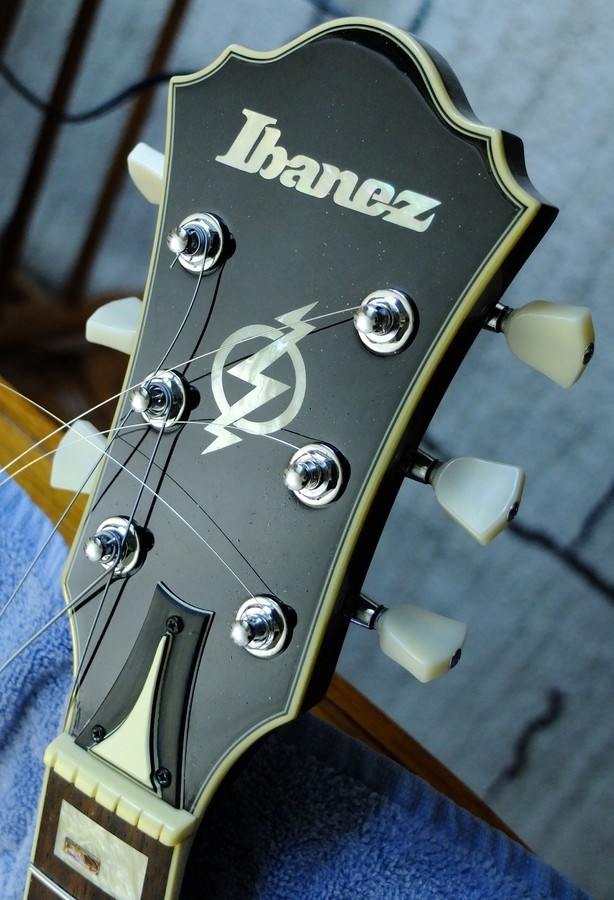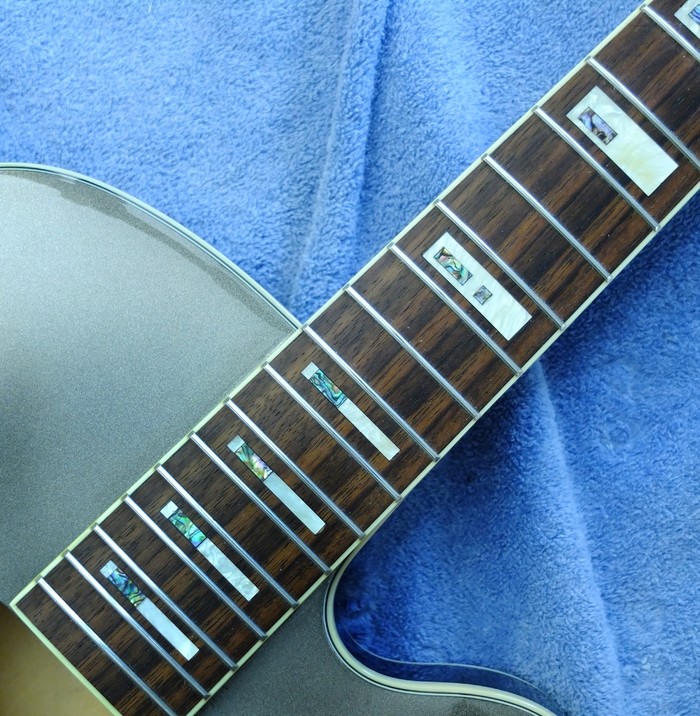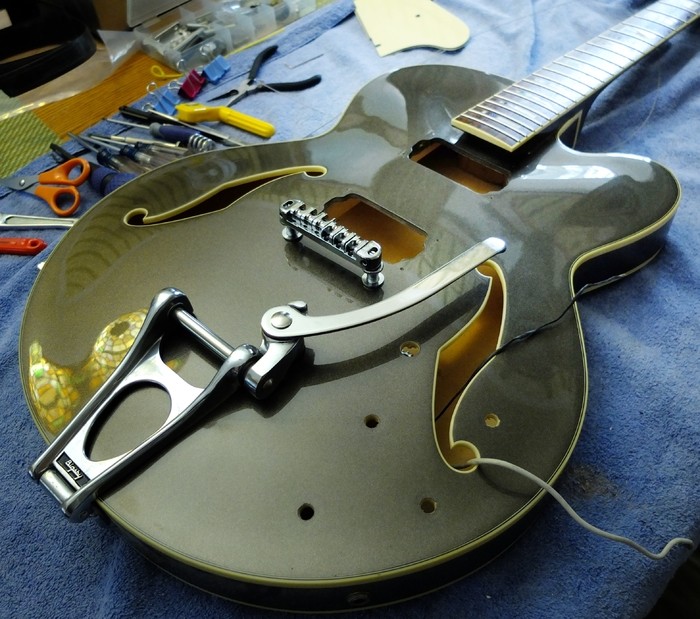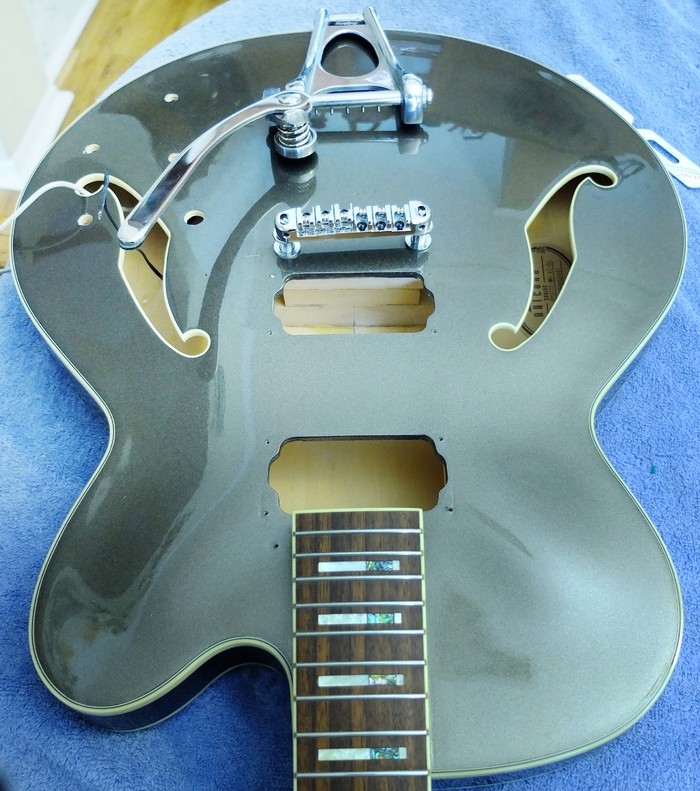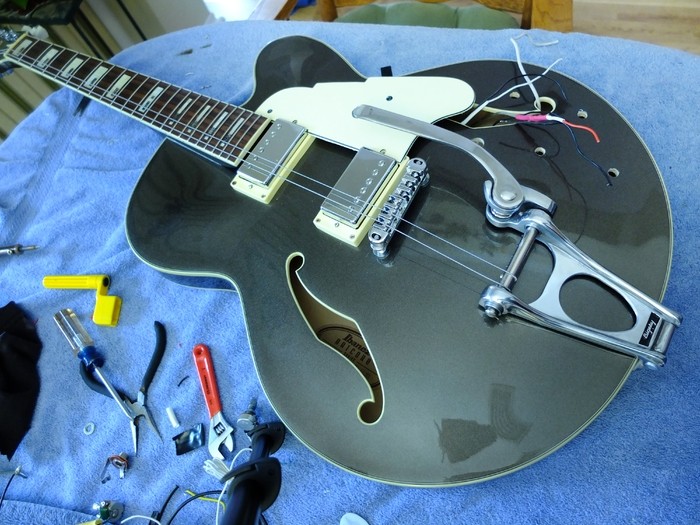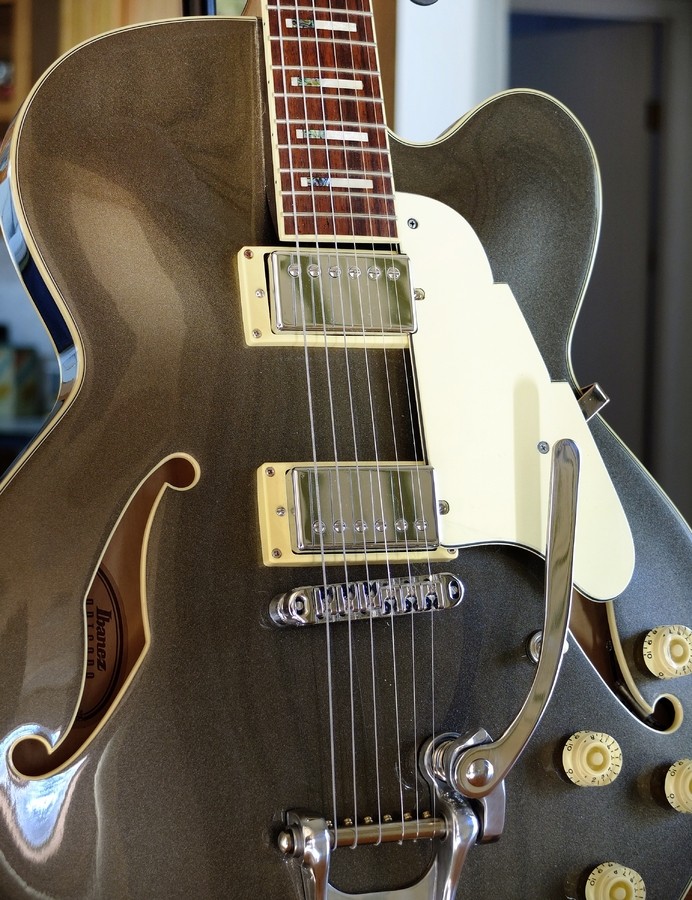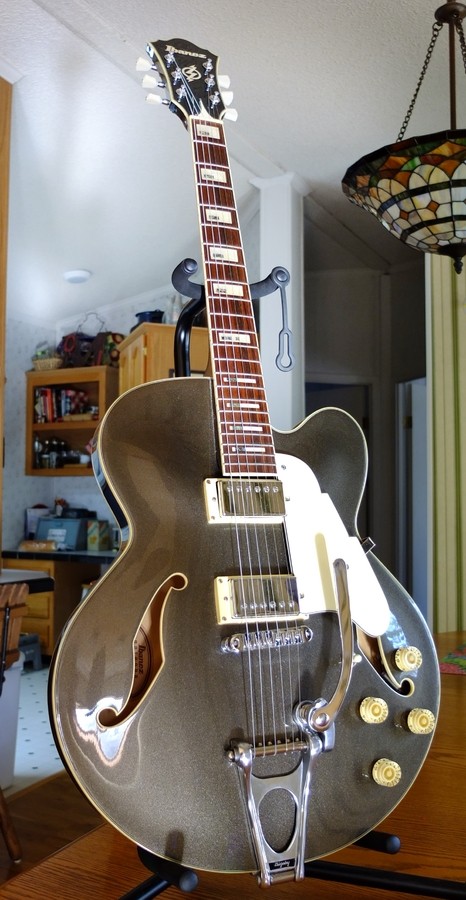 it took a long time to find a clean example of this model. they were only produced a couple of years.
all laminated maple on the full hollow 2 5/8" depth body, a 3pc maple/mahog/maple neck with bound rosewood board (with some exceptionally tasty inlays)
(1) first stripped off all hardware and electronics.
(2) glued in rock maple center block converting it to a semi-acoustic rather than full hollow
installed a Wilkinson bushing mounted
roller bridge
in place of the original floating bridge.
installed a polished aluminum
Bigsby B11
trem in place of the OEM tailpiece in Cosmo Black
lucked out and found a set of used pickup rings in cream (matches the binding) in place of the original black
also installed a set of Gotoh chrome machines with cream keystone buttons.
bought a custom wiring harness with CTS 525k pots and rare Hopkins Paper in Oil caps .015 uF neck and .022 uF bridge. found a 3ply cream pickguard material that I was advised would turn to match the binding and pickup rings and cut a new more "deco" style pickguard.
and the best for last. a
Gibson Classic 57
at the neck and an underwound 57 Classic+ at the bridge.
strung with Ernie Ball Cobalt slinkies .009-.042.
you can keep your 335's. the material and workmanship on this instrument was top shelf. that nice thinline body at 2 5/8" now with the centerblock lets you crank those humbuckers up with zero feedback.
and running this sweetheart though my 65 re-issue Princeton Reverb with the Hempdog 12" is pure pleasure.