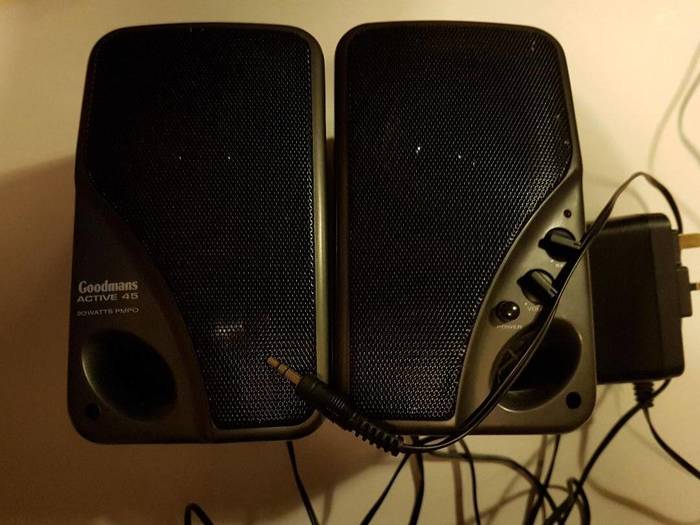 How would I plug this into either the balanced or unbalanced sockets on the back of the Scarlett since that seems to be designed for two leads?

Is this not the correct type of speaker? Do I need a different type of speaker instead in order to hear out of it? If so, what kind of speakers?

Can I just use headphones if I don't have a speaker that is compatible with the Focusrite?

What kind of speakers do I need to plug into the Scarlett 2i4? I have a set of mini Goodman speakers, both of which only have what looks like a single 3.5mm mono jack plug between the two of them rather than two jack plugs as shown in the attached picture.