The midiflorian is an intuitive midi controller for musicians who want to maximise their playing and minimise the setup. It's an extremely versatile and easy to program foot controller capable of handling almost any midi challenge.
With the midiflorian you don't need to buy add on chips or pay for third party software to get it to do what you want it to do. It comes all-in with intuitive open source programming software for PC and MAC.
If you've ever wanted an inexpensive midi pedal that is packed with pro level features check out
https://www.midiflorian.com
Be sure to find our demo videos on the website at
www.midiflorian.com/videos.html
• Standard and USB midi
• 128 presets across 16 banks
• Send any number of midi messages of almost any type
• Send notes and chords
• Momentary or latching switching
• Free and easy to use programming software for PC and MAC
• Rugged all steel construction
• Expression pedal
• Firmware upgradeable, new features will always be free
To find out how the midiflorian can work for you please feel free to contact us through this forum or via the website, we would really like to hear from you.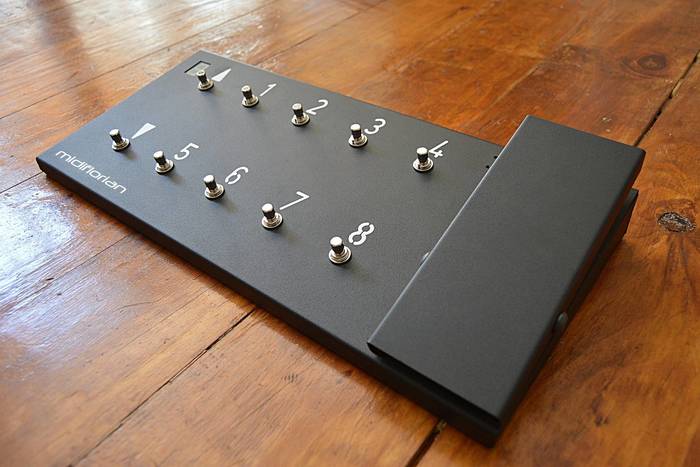 Hi