At the bottom, it said...
What failed: FocusriteUSB.sys
Sooo, I'm lost as to what to do. Anyone else had this issue? I have attached the screen shot of the problem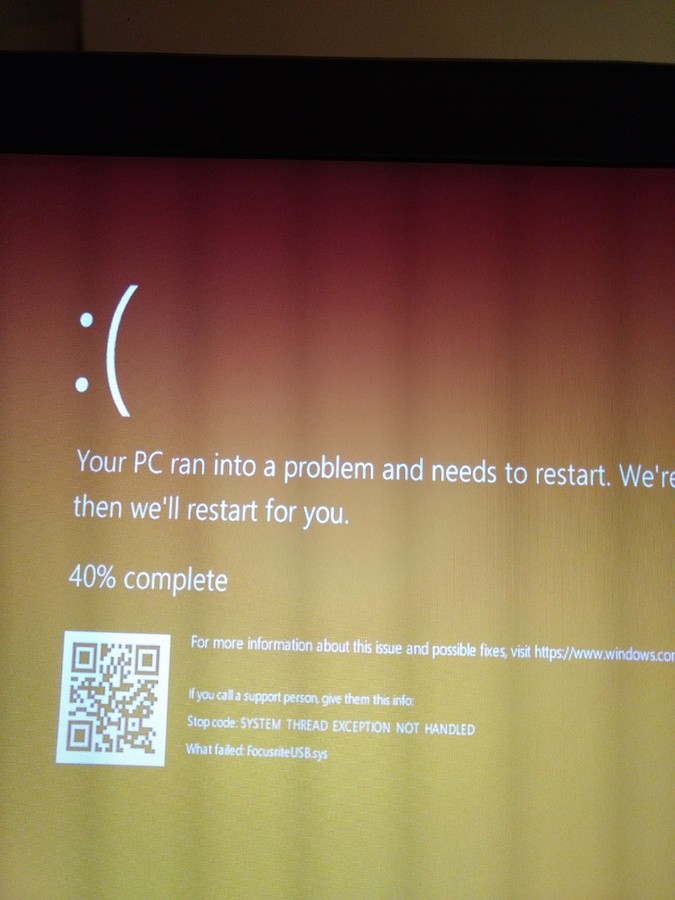 Hey everyone. New here, just signed up. I been having issues yesterday with my Scarlett Solo. So, I was on my Ubisoft game, and then after a bit, the sounds/music started to get distorted. The game slowed. And, when I tried to go out of the game, I got the orange screen of death with the message : Your PC ran into a problem and needs to shut down.